PICK UP News
latest news
The JAOS 30th-anniversary commemorative ceremony was held.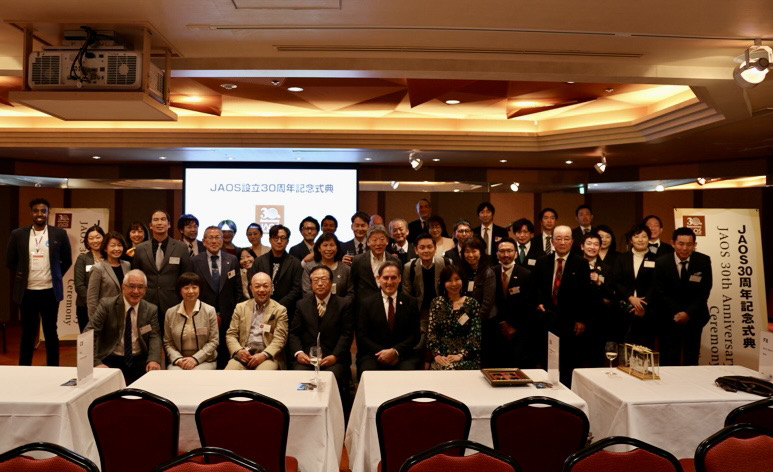 In 2021, JAOS celebrated its 30th anniversary, and the commemorative ceremony, which was postponed due to the COVID-19 pandemic, took place in December 2022.
Date: December 7, 2022, from 4:00 PM to 5:00 PM
Venue: Hilton Tokyo, Fuji-no-ma Room
At the ceremony, Mr. Satoru Araune, the Director of the Tobitate! Study Abroad Japan Project, a collaborative project between the Ministry of Education, Culture, Sports, Science and Technology, and private sectors to promote overseas study opportunities, delivered a congratulatory speech. Also, Mr. Hamish Cooper, the Ambassador of New Zealand, and Mr. Anoop Kanthatham, representing TIECA as the former president of the Federation of Education and Language Consultant Associations (Felca), offered their felicitations. The event was warmly attended by approximately 70 guests, including representatives from embassies, universities, educational organizations, sponsors, and JAOS members.
During the ceremony, they shared the history and achievements of JAOS, and paid tribute to Mr. Masaru Yamada, the founder and current Chairman, with a presentation accompanied by slides. The occasion provided an opportunity for networking and ended on a high note with a pleasant atmosphere.
The commemorative event for the establishment of "Study Abroad Day," the "JAOS Study Abroad Award Ceremony," was held.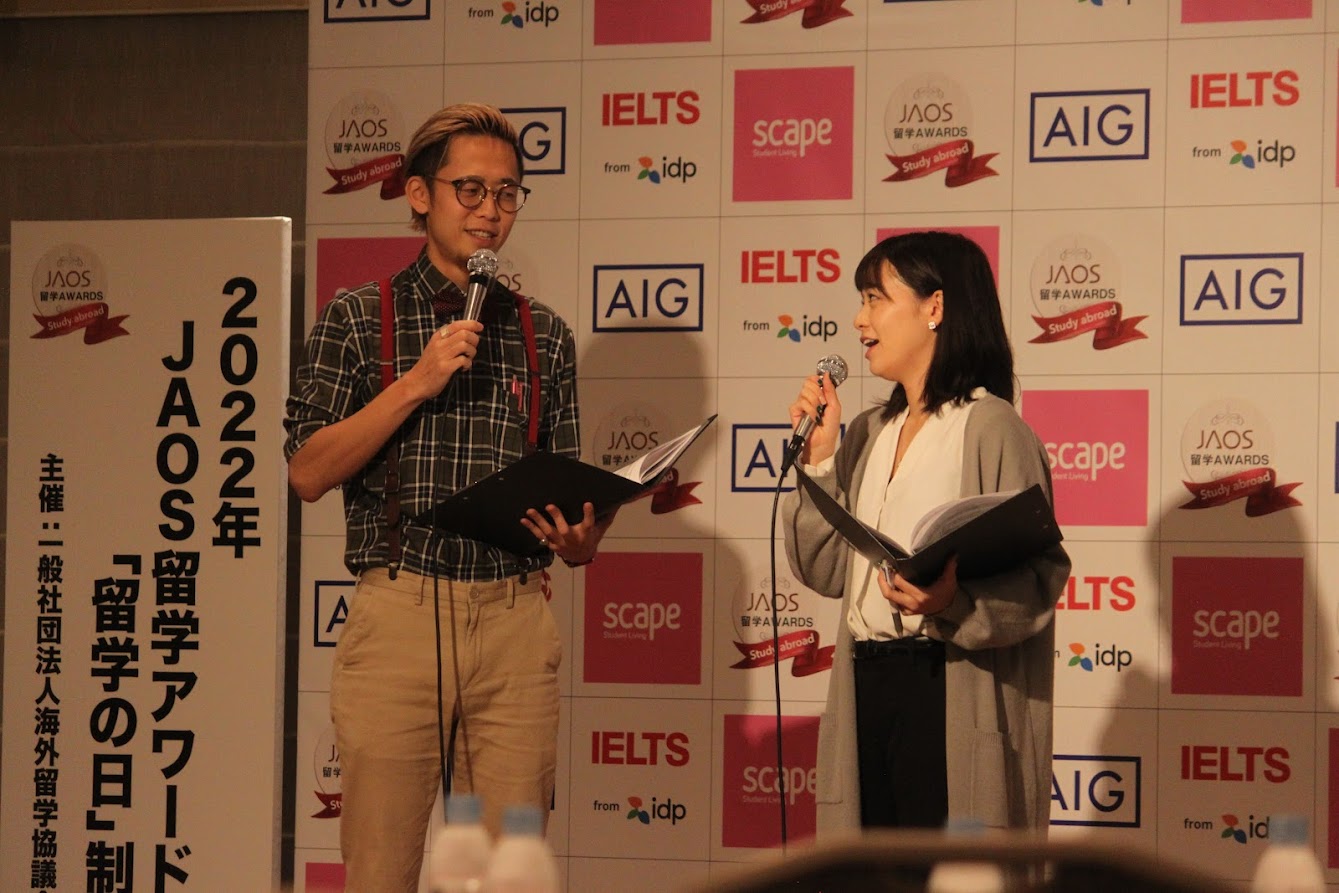 On November 12, 2022 (Saturday), the JAOS Study Abroad Awards ceremony was held at Shinjuku Keio Plaza Hotel, on the occasion of "Study Abroad Day." The "Open Application Award," themed "Study Abroad that had a Significant Impact on Life," received approximately 100 entries from the general public. As a result of the selection process, a total of 9 winners were awarded, with one Excellence Award and two Special Awards in each of the following categories: "Junior High School and High School Student Study Abroad Division," "University and Graduate Student Study Abroad Division," and "Working Professionals Study Abroad Division."
Additionally, in the "Nomination-based Award," where recipients were chosen from various fields, six individuals and one organization were honored with awards.
The awardees are as follows (titles omitted):
◆ Nomination-based Award ◆
Entertainment Category Award: Kinnikun Nakayama
Athlete Category Award: Takuya Haneda
Politician Category Award: Kenta Aoshima
Social Activist Category Award: Ryosuke Kobayashi
Influencer Category Award: Haruki Anoku
Business Category Award: Norihiko Sasaki
Organization Category Award: Ritsumeikan Asia Pacific University
Old news